Volume of global goods trade set to nearly double by 2030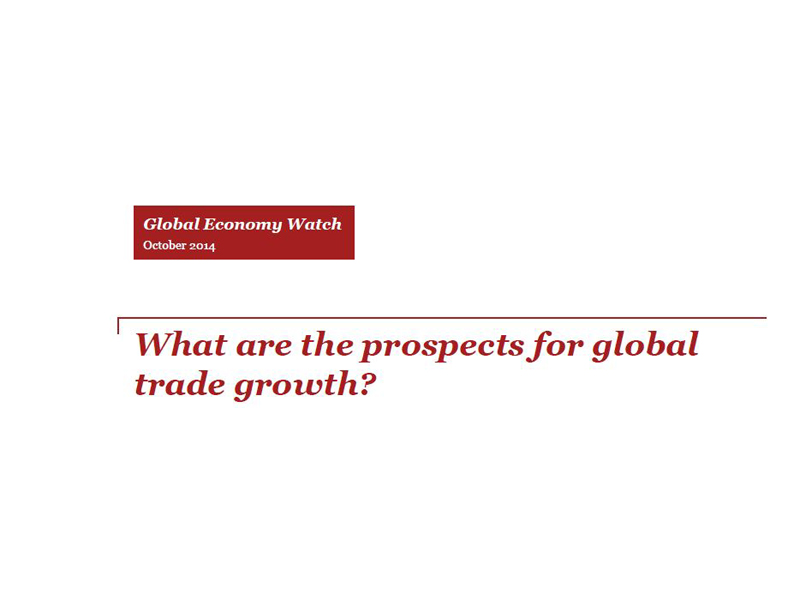 Trade between emerging economies is projected to grow by around 6% per annum in the period to 2030, almost twice the global average rate
Asian countries likely to be 'leading actors' on the global trade stage
China expected to bolster its position as the top global goods trading hub
The volume of global goods trade is set to nearly double to around $18 trillion by the year 2030, according to analysis by PwC economists.
And projections show there will be a reshuffling of the leading 'actors' on the global trade stage, with Asia becoming ever more important.
As policymakers gather later this month in Washington DC to assess global economic growth prospects, the outlook looks less optimistic than it did in January. This is mainly due to one-off events in the US and disappointing outturns in Japan and the Eurozone.
But despite these short-term setbacks in global economic growth, global goods trade is proving to be a longer term success, increasing by a factor of five since 1980 – compared to 'just' a tripling of global GDP in the same period.
Says PwC senior economist Richard Boxshall: "One of the long-term successes of multilateralism has been the strengthening of trade flows across the global economy.  This trend has been good news for businesses, especially those with a global footprint. They have the ability to cushion a downturn in their home markets by switching their sales efforts to overseas markets."
PwC economists estimate that the total volume of global goods trade will continue to grow from around $10.3 trillion in 2013 to around $18 trillion in 2030 (in constant 2013 US dollars). And at $3.9 trillion, trade between advanced and emerging markets will account for almost half this increase. Adds Richard Boxshall: "Our projection of real trade growth of around 3.3% per annum suggests that trade will be an important driver of global growth over this period."
China is expected to grab a bigger slice of the world's top trade routes by 2030, prompted by its consumers buying more overseas goods as they become wealthier, and the country remaining a key player in manufacturing – albeit probably moving to higher valued exports.
PwC analysis indicates that global trade is expected to enter a new phase in the next two decades, with intra-emerging-market trade growing at around 6% per annum. So that by 2030:
the China-India trade link will grow to become the world's 7th largest trade route
resource rich economies like Brazil and Saudi Arabia are set to take advantage of China's appetite for natural resources and further strengthen their already strong trade links with China
trade links between China and other lower cost South East Asian economies (e.g. Indonesia) will intensify as Chinese companies look to take advantage of the relatively lower wages in these markets.
So what does this mean for business? China is expected to reinforce its position as the major global goods trading hub. China's lead over the US for the title of 'most places in the top 20' is expected to grow from two places in 2013 to seven places in 2030, further evidence of economic power shifting from the West to the East.
And the emergence of South East Asia as a centre for global trade will need to be accompanied by major infrastructure investments, particularly in transportation, to allow easier movement of goods to market.
Note:
Our analysis above was based on an update of our previous research (Future of world trade: Top 25 sea and air freight routes in 2030). Our estimates are based on the following key assumptions:
national GDP growth rates follow those projected by the IMF in the World Economic Outlook report and our World in 2050 projections
trade flows are based on merchandise exports to GDP ratios, which have been fixed at their long-term rates, and
we project how the destination of each country's exports is expected to evolve over the period using a weighted average of current and future demand, which is driven by GDP growth.
Our analysis is restricted to 29 major economies selected on the basis of their present size (GDP) and the expected growth rate of their trade flows.
The October edition of PwC's Global Economy Watch can be found at www.pwc.com/gew​.
Press Release and Documents
Contacts
Mike Davies

Director, Global Communications

United Kingdom

-

+44 7803 974 136