The Most Innovative TMT Companies Expect 90% Growth Rate Over the Next Five Years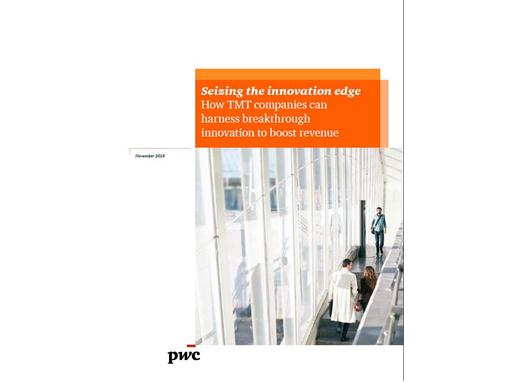 PwC Study Demonstrates How Technology, Media and Telecom Companies Can Harness Breakthrough Innovation to Grow Revenue

New York, 6 Nov 2013‑‑PwC's recent global innovation study, Seizing the innovation edge, found that the most innovative 20% of Technology, Media and Telecom (TMT) companies surveyed expect a growth rate of nearly 90% over the next five years, more than twice the TMT average (37.5%) and over four times higher than the least innovative TMT companies (22.2%).  The same top 20% innovative TMT companies collectively benefited from an additional $45 billion in revenue over the last three years, compared with the least innovative companies. This is the equivalent of more than $1 billion per company, or a 14% revenue uplift.

Data from the report indicates the top 20% of performers account for the revenue increase by establishing and executing a coherent innovation strategy and planning for a greater proportion of breakthrough and radical innovations. The report, the first of three papers exploring innovation within TMT, highlights how innovation is accelerating growth for leading TMT companies.
Press Release and Documents
Contacts
Alayna Francis

PwC

United States

alayna.francis@us.pwc.com

+1 646 471 4039