Supreme Court Decision to Uphold Healthcare Law Means "Game On" for Health Industry: Crunch Time for Those Who Waited, Says PwC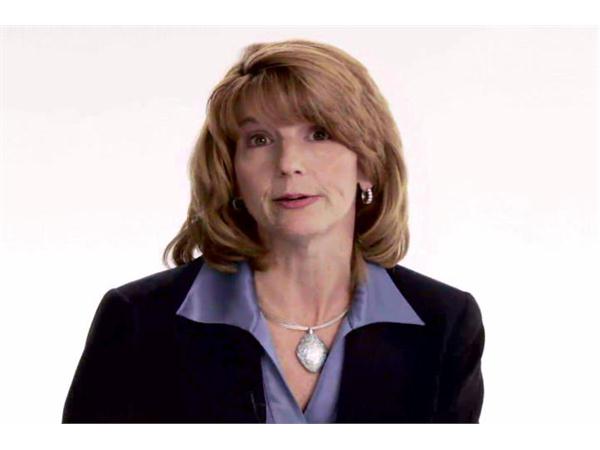 NEW YORK, June 28, 2012
– Today's
Supreme Court ruling
upholding the Affordable Care Act gives extra punch to the market forces pushing healthcare toward convergence, transparency and greater influence for consumers, according to PwC US. The ruling upholding the 2010 law means that health organizations need to step up efforts to form alliances, collaborate and develop new ways to deliver care and measure and improve performance. The decision will continue a transformation of healthcare that has been driven not only by the law but also by market dynamics.
"Despite the political uncertainty, private-sector initiatives, accentuated and accelerated by the
health reform
law, are moving forward," said Kelly Barnes, Leader of PwC's U.S. Health Industries Practice. "The pressure for innovative ways to provide higher-quality, more affordable healthcare continues. Healthcare organizations that have been sitting on the sidelines will now have to get in the game and play catch-up."
Leading health sector participants have been devising new ways to conduct business and move ahead of the competition in the face of impending deadlines under the
Affordable Care Act
. Among the provisions that are scheduled to take effect soon are new reporting and disclosure obligations for employers, benefit design changes for certain health plans, penalties for hospitals that have unnecessarily high readmissions, and a requirement that insurers devote 80-85 percent of their premiums to medical care or refund the difference. In addition, participants will need to accelerate efforts to be competitive for federal funding that will be available for innovation,
health insurance exchanges
, new quality measures and other provisions of the law.
The PwC Health Research Institute (HRI) has analyzed the Supreme Court's decision and its top advisors are available to provide immediate insights into what the ruling means for the U.S. health system, its major market participants, including employers and health plans; pharma, life sciences and
medical device
companies; hospitals and providers; and, the states and consumers:
Kelly Barnes, partner, PwC U.S. Health Industries leader (Dallas): Advises large organizations across the health sector, including payer, provider, pharmaceutical and life sciences companies, on the strategic impact of market-driven reform initiatives, regulatory and payment reforms and the competitive landscape of the health market.
Ceci Connolly, managing director, PwC Health Research Institute (Washington, D.C.): Leads PwC's healthcare research including insight and analysis on policies and trends in the industry; nationally-recognized author and commentator on the intersection of health policy and market activity and co-author of a critically-acclaimed book on the Affordable Care Act.
Michael Thompson, principal, PwC human resource services and lead advisor to employers on health benefits strategies (New York): Advises large companies across all industries in the U.S. on strategies for the design of health benefit plans and the mitigation of healthcare costs, as well as wellness and consumerism strategies. A major contributor to HRI's Medical Cost Trend: Behind the Numbers 2013.
Michael Swanick, partner, PwC pharmaceutical and life sciences leader (Philadelphia): Leads PwC's pharmaceuticals and life sciences practice and advises pharmaceutical, medical device and biotechnology companies on business and tax strategies related to U.S. regulatory reform.
Jeffrey Gitlin, partner, PwC U.S. Health Industries payer practice leader (Hartford): Advises U.S. health insurance companies on the impact of health reform on their business model, and key considerations for health insurers preparing for participation in Health Insurance Exchanges.
Robert Valletta, partner, PwC U.S. Health Industries provider leader (Boston): One of the firm's top national consultants in the healthcare sector. Advises hospitals, academic medical centers, managed care organizations, and physician group practices on business and financial matters relating to hospital-physician alignment, innovative care delivery models, and reimbursement reforms impacting the healthcare industry.
Sandra Hunt, principal, PwC U.S. Health Industries and lead advisor to states on insurance reform (San Francisco): Specializes in government health policy, insurance reform, and Medicaid managed care plans and works with states across the U.S. on their efforts to expand health insurance coverage and comply with regulatory reforms.
HRI will be releasing a comprehensive analysis of the impacts and implications of the Supreme Court's ruling for consumers, states, employers and companies across the healthcare continuum. In addition, PwC will host a series of webcasts during the month of July on the effects of the ruling on the healthcare industry.
About the PwC Health Research Institute (HRI)
The PwC Health Research Institute provides new intelligence, perspectives, and analysis on trends affecting health-related industries. HRI helps executive decision makers navigate change through primary research and collaborative exchange. Our views are shaped by a network of professionals with executive and day-to-day experience in the health industry. HRI research is not sponsored by businesses, government, or other institutions.
About PwC's Health Industries Group
PwC's Health Industries Group (
www.pwc.com/us/healthindustries
) is a leading advisor to public and private organizations across the health industries, including healthcare providers, pharmaceuticals, health and life sciences, payers, employers, academic institutions and non-health organizations with significant presence in the health market. Follow PwC Health Industries at
http://twitter.com/PwCHealth
.
About the PwC Network
PwC US helps organizations and individuals create the value they're looking for. We're a member of the PwC network of firms with 169,000 people in more than 158 countries. We're committed to delivering quality in assurance, tax and advisory services. Tell us what matters to you and find out more by visiting us at
www.pwc.com/us
.
© 2012 PricewaterhouseCoopers LLP, a Delaware limited liability partnership. All rights reserved.
PwC refers to the US member firm, and may sometimes refer to the PwC network. Each member firm is a separate legal entity. Please see www.pwc.com/structure for further details.
This content is for general information purposes only, and should not be used as a substitute for consultation with professional advisors.
Contacts
Lisa Stearns

Executive Vice President

United States

lstearns@hubbellgroup.com

781-878-8882

Todd Hall

Director

United States

617-530-4185