Skills Gap Is Hindering Growth For Businesses – PwC Report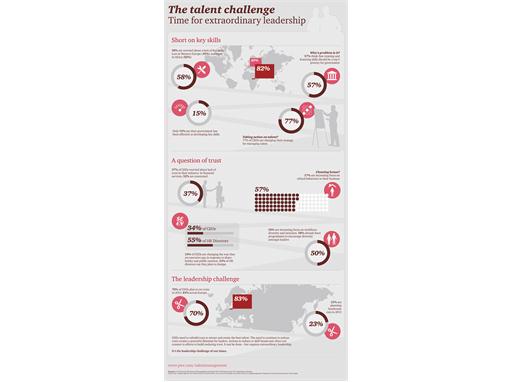 Business leaders are calling for government to prioritise initiatives that help foster a skilled workforce, as more than half of CEOs around the world (58%) say a lack of key skills is hampering their growth prospects.

A global PwC survey of over 1,300 CEOs reveals that business leaders see the availability of key skills as the second biggest threat to their business growth, just after the increasing tax burden (63%). CEOs in Africa (82%), the Middle East (69%) and Asia-Pacific (64%) are the most concerned about the lack of key skills.

The research shows businesses are looking to government to help them plug this skills gap. More than half of CEOs (57%) said that creating and encouraging a skilled workforce should be the government's highest priority for business for the year ahead.

This is an area where government could do much better, according to the CEOs surveyed. Only 15% believe their government has been effective in creating a skilled workforce up to now.
Press Release and Documents
Contacts
Mike Davies

Director, Global Communications

United Kingdom

-

+44 7803 974 136