Q4 2013 Surge in Tech IPO Deal Value and Volume; Stage Set for Strong 2014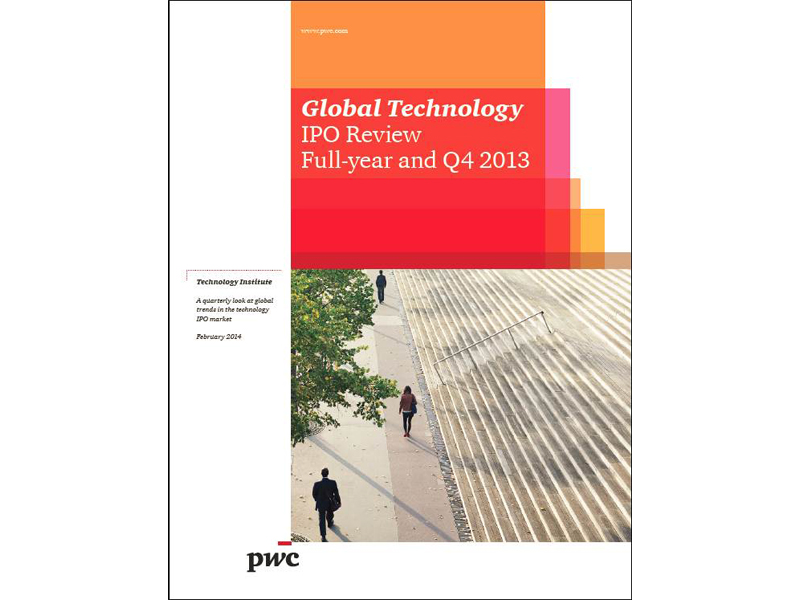 4th Quarter 2013 Contributes Nearly Half of Total Year's Proceeds

New York, 19 Feb 2014‑‑Growing investor confidence and improving economic conditions, buoyed by strong capital markets, resulted in a healthy finish to 2013, reported PwC's Global Technology IPO Review. The fourth quarter contributed nearly half (49%) of the total 2013 IPO proceeds, raising US$5.6 billion, four times the amount raised by technology IPOs in the fourth quarter of 2012.

Raman Chitkara, Global Technology Industry Leader, PwC, said:

"Momentum in the fourth quarter resulted in a strong end to 2013 and has set the stage for 2014 to be a promising year. Improved investor confidence, healthy capital markets, the reopening of the China IPO market and improved economic conditions should positively influence IPO activity throughout 2014."
Press Release and Documents
Contacts
Alayna Francis

PwC

United States

alayna.francis@us.pwc.com

+1 646 471 4039