PwC's Health Research Institute Projects Historic Slowdown in Healthcare Spending Growth for 2014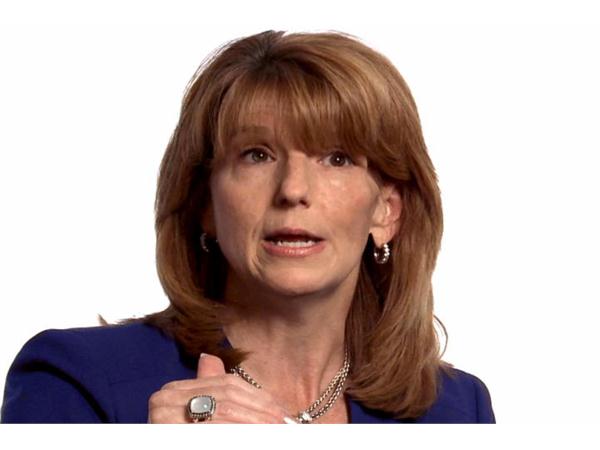 HRI's analysis projects 6.5 percent growth in medical costs, despite millions of newly insured expected under ACA in 2014
Healthcare inflation in the U.S. is projected to dip to 6.5 percent in 2014, according to PwC's Health Research Institute (HRI) in its annual report,
Medical Cost Trend: Behind the Numbers
. The ongoing slowdown in the healthcare growth rate defies historical post-recession patterns and is likely to be sustained even as the Affordable Care Act (ACA) adds millions more newly-insured Americans to the health system next year.
The decline in spending growth is a signal of progress in the quest to bend the cost curve. At the same time, the slowdown presents financial challenges for the industry as it attempts to navigate in a rapidly-changing environment. According to HRI, structural changes within the industry are helping to contain costs and deliver care more efficiently. Consumers, meanwhile, who are paying a greater share of the cost, are making spending adjustments. Many are delaying care, using fewer services and choosing less expensive options such as retail clinics, urgent care centers and mobile health devices.
"The health industry is at an inflection point as it rebalances, realigns and prepares for full-scale transformation from fee-for-service medicine to consumer-centered, accountable care," said
Kelly Barnes
, PwC's U.S. Health Industries leader. "Change of this magnitude takes time and will come in stages. Health organizations should learn to adapt to a market in which growth may be lower in the near term, and pursue new sources of growth often in unlikely places."
Medical cost trend – or growth rate – reflects changes in the actual cost to treat patients and is influenced primarily by the cost of products and services and the number of services used, or per capita utilization.The trend is a key ingredient in setting insurance premiums. After accounting for likely changes in benefit design, such as higher deductibles, HRI projects a net growth rate of 4.5 percent in 2014.
According to HRI, health organizations that already have been hurt by a squeeze on reimbursement and a recession hangover should brace for additional financial pressure. Uncertainty about the impact of ACA implementation and what to expect from a largely unknown, newly-insured population are manifested in seemingly contradicting themes: a declining medical cost trend and rising insurance premiums, particularly in the individual market.
"Healthcare cost increases continue to exceed overall growth in wages, but the gap appears to be shrinking. The long-term trends suggest that as the economy improves, the cycle of runaway cost increases will be broken," said Michael Thompson, principal with PwC's human resource services practice. "This is critical as employers strategically reevaluate the role of healthcare benefits to their organizations and step up efforts to engage employees more directly in value-based healthcare decision making."
Major employers are beginning to contract directly with big-name health systems to tackle expensive and complex procedures for employees, such as heart surgery and spinal fusion. According to PwC's
Touchstone Survey
, 33 percent of businesses are considering high-performance networks over the next year. Early data suggests this could mean as much as a 25 percent reduction in costs.
In
Behind the Numbers
, PwC's Health Research Institute (HRI) examines the factors that serve to inflate or deflate the medical cost trend. The eighth annual report also includes findings from PwC's
Touchstone Survey
of large employers and provides a growth rate projection for the year ahead.
To explore the findings and watch video commentary, visit:
www.pwc.com/us/MedicalCostTrend
.
Note to editors: Any citations of this research must be attributed to "PwC's Health Research Institute."
About the research
Each year, PwC's Health Research Institute provides estimates on the growth of private medical costs over the next year and what the leading drivers of the trend are expected to be. Insurance companies use medical cost trend to help set premiums by estimating what the same health plan this year would cost the following year. In turn, employers use the information to make adjustments in benefit plan design to help offset cost increases. The report identifies and explains what it refers to as "inflators" and "deflators" to describe why and how medical cost trend is impacted.
This forward-looking report is based on the best available information through May 2013. HRI conducted interviews in March and April 2013 with 10 health plan officials (whose companies cover a combined 95 million people) about their estimates for 2014 and the factors driving those trends. Findings from PwC's
Health and Well-Being Touchstone Survey
of 1,047 employers from over 35 industries are also included. HRI also examined government data sources, journal articles, and conference proceedings in determining medical cost trend.
Behind the Numbers 2014 is our eighth report in this series.
About PwC Health Research Institute (HRI)
PwC's Health Research Institute (
www.pwc.com/hri
) provides new intelligence, perspectives, and analysis on trends affecting health-related industries. The Health Research Institute helps executive decision makers navigate change through primary research and collaborative exchange. Our views are shaped by a network of professionals with executive and day-to-day experience in the health industry. HRI research is not sponsored by businesses, government, or other institutions.
About PwC's Health Industries Group
PwC's Health Industries Group (
www.pwc.com/us/healthindustries
) is a leading advisor to public and private organizations across the health industries, including healthcare providers, pharmaceuticals, health and life sciences, payers, employers, academic institutions and non-health organizations with significant presence in the health market. Follow PwC Health Industries at
@PwCHealth
.
About PwC US
PwC US helps organizations and individuals create the value they're looking for. We're a member of the PwC network of firms in 158 countries with more than 180,000 people. We're committed to delivering quality in assurance, tax and advisory services. Tell us what matters to you and find out more by visiting us at
www.pwc.com/US
.
Learn more about PwC by following us online:
@PwC_LLP
,
YouTube
,
LinkedIn
,
Facebook
and
Google +
.
© 2013 PricewaterhouseCoopers LLP, a Delaware limited liability partnership. All rights reserved. PwC refers to the US member firm, and may sometimes refer to the PwC network. Each member firm is a separate legal entity. Please see
www.pwc.com/structure
for further details.
This content is for general information purposes only, and should not be used as a substitute for consultation with professional advisors.
Press Release and Documents
Contacts
Todd Hall

Director

United States

617-530-4185