PwC Wins Prestigious Oracle Excellence Award for Specialized Partner of the Year – North America in ERP and SCM Cloud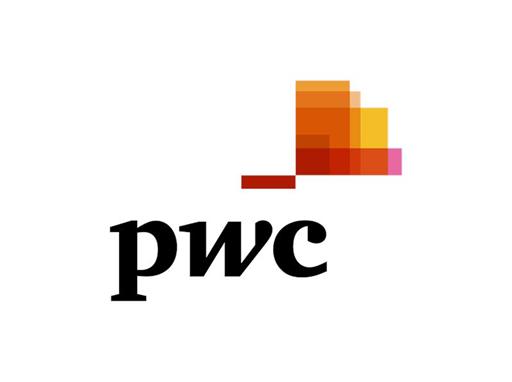 October 21, 2018 - Today Oracle awarded PwC with its 2018 Oracle Excellence Award for Specialized Partner of the Year – North America in both Oracle ERP Cloud and Oracle SCM Cloud.
The Oracle Excellence Awards for Specialized Partner of the Year – North America recognizes PwC for their outstanding work in driving customer success through a connected supply chain integrated solution delivered via a preconfigured Oracle Cloud environment. Oracle partners accelerate innovation and customers upgrade to the cloud. From business planning and implementation, to connectivity and data center services, Oracle partners provide the support and services needed to maximize the value of Oracle Cloud solutions for customers' organization.
PwC worked alongside a telecommunications industry leader to ensure they remained relevant as new competitors and technologies presented new threats to their business. Through its Predictable Value approach, PwC identified process and technology opportunities to improve operational metrics, and introduced emerging technologies to enhance our client's competitive edge. In the end, PwC identified where the client needed to go, and provided a value based roadmap to get there.
Predictable Value represents how PwC delivers on helping our clients achieve and sustain competitive edge. It provides the actionable roadmap to modernize business models and empowers clients across sectors to own their future.
"We are thrilled to have our work recognized by Oracle," said Russell Pearson, PwC's Global Oracle alliance leader. "We view this as validation of our approach to technology-enabled transformation for our clients. Our clients don't come to us for specific technologies, but instead come to us with a desired business outcome. And in return, we help our clients solve problems in ways that are tailored, flexible and scalable so that they can be in position to take advantage of opportunities for their business."
"PwC has demonstrated an outstanding level of innovation in delivering proven, Oracle-based ERP and SCM solutions that solve our joint customers' most critical business challenges," said Camillo Speroni, Vice President, Worldwide Alliances, Oracle. "We congratulate PwC in achieving the 2018 Oracle Excellence Award for Specialized Partner of the Year – North America in Oracle ERP Cloud and Oracle SCM Cloud.
This achievement is a testament to their dedication to excellence and to providing customers solutions that drive real business value and results."
PwC is a Global Cloud Elite Platinum level member of Oracle PartnerNetwork (OPN). The Oracle Excellence Awards for Specialized Partner of the Year – North America encourages innovation by Oracle PartnerNetwork (OPN) members, who use Oracle's products and technology to create value for customers and generate new business potential.
Oracle PartnerNetwork (OPN) offers opportunities for partners to accelerate and expand their business. Oracle would like to highlight their partners who are highly experienced and skilled in taking their customers on a successful path to the cloud.
About PwC
At PwC, our purpose is to build trust in society and solve important problems. We're a network of firms in 158 countries with more than 236,000 people who are committed to delivering quality in assurance, advisory and tax services. Find out more and tell us what matters to you by visiting us at www.pwc.com
PwC refers to the PwC network and/or one or more of its member firms, each of which is a separate legal entity. Please see www.pwc.com/structure for further details.
© 2018 PwC. All rights reserved.
About Oracle PartnerNetwork
Oracle PartnerNetwork (OPN) is Oracle's partner program that provides partners with a differentiated advantage to develop, sell and implement Oracle solutions. OPN offers resources to train and support specialized knowledge of Oracle's products and solutions and has evolved to recognize Oracle's growing product portfolio, partner base and business opportunity. Key to the latest enhancements to OPN is the ability for partners to be recognized and rewarded for their investment in Oracle Cloud. Partners engaging with Oracle will be able to differentiate their Oracle Cloud expertise and success with customers through the OPN Cloud program – an innovative program that complements existing OPN program levels with tiers of recognition and progressive benefits for partners working with Oracle Cloud. To find out more visit:
http://www.oracle.com/partners
.
Trademarks
Oracle and Java are registered trademarks of Oracle and/or its affiliates.
Contacts
Rowena Mearley

Senior Manager, Global Communications

United Kingdom

-

+44 7730 598 643