PwC Outlines Four Potential Eurozone Outcomes for 2012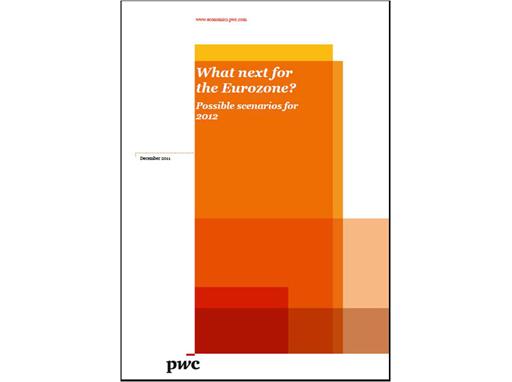 Expect surprises next year. We are currently experiencing unprecedented levels of uncertainty in the Eurozone. The potential political and economic outcomes emerging from the Eurozone crisis in 2012 are disparate, although all share a similar theme. A harsh adjustment to a new fiscal reality will be unavoidable, regardless of the path politicians finally decide to follow.

The Eurozone that re-emerges next year is likely to be very different to the one we know today and the implications for business within and outside this region are enormous. We spend a lot of time advising boards and senior executives on the scenarios that they should consider and their potential impact on their bottom line. In this report, we bring you insights from a range of distinctive scenarios that we are recommending our clients use to prepare for potential outcomes that could take place next year.

Growing market pressure and significant tranches of sovereign debt due for refinancing by early Spring point at a likely resolution to the current phase of the crisis around the first quarter of 2012. Politicians have taken more than two years to face up to this moment. And the resolution they finally agree is likely to be implemented overnight in order to minimise market actions that can make it harder to implement.
Press Release and Documents
Contacts
Katherine Howbrook

PR Manager

United Kingdom

katherine.j.howbrook@uk.pwc.com

+44 0 20 7212 2711