PwC Named to FORTUNE's "100 Best Companies to Work For" List for Eighth Consecutive Year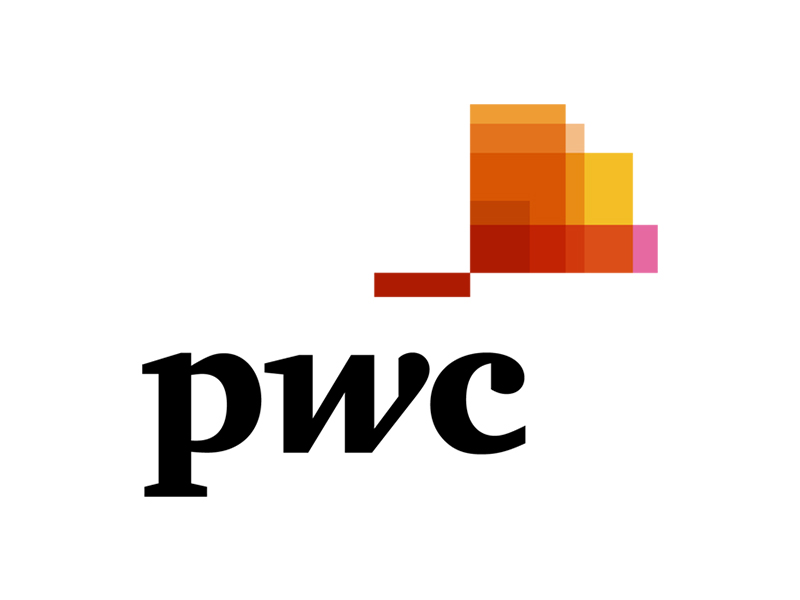 NEW YORK, January 19, 2012– For the eighth consecutive year, PwC US has been named one of FORTUNE's "100 Best Companies to Work For". PwC ranks number #48 overall and #11 among large companies on this year's list, the 15th annual installment. This represents a significant jump from #73 overall last year. "We are truly proud and humbled not only to be on the list, but also to have made such progress," said
Bob Moritz
, PwC U.S. chairman and senior partner. "PwC made some significant changes this past year with the thinking that when people are provided with opportunities to grow professionally and personally, and are recognized and rewarded for their accomplishments, they do great things. We're glad these changes made a difference for our people, but we know our work is not done yet. We will continue to explore new ways to enhance the experience our people have as they grow their careers at PwC."
"Being recognized by FORTUNE as a great place to work is truly an honor, particularly because it is largely based on how our people feel about working here," said
Dennis Finn
, PwC's US and Global Human Capital Leader. "At PwC, we realize that it's not enough to offer someone a job for the next few years -- we need to offer them a professional experience that will enable them to grow and develop in ways that last a lifetime."
This past spring, PwC enhanced its approach to compensation and development, implementing several programs designed to demonstrate the longer-term value of building a career at PwC. These enhancements include:
Increasing transparency in communications around compensation. PwC is providing its employees with greater clarity about the competitiveness of their salaries, how the firm sets pay, information about career opportunities, and guidance regarding career earning potential. PwC also communicates firm and line of service financial results on a regular basis, so employees have greater visibility into the linkage between pay and performance, and are better able to track their progress towards annual performance bonus targets.


Career Milestone Awards. These awards are granted in recognition of employees' sustained efforts and contributions at various stages in their careers. For example:



For Senior Associates, the firm developed the Senior Associate Leadership Development Experience, providing participants with an opportunity to develop personal leadership skills, strengthen professional networks, and focus on their vision of a future that allows them to also achieve both professional and personal goals.

For PwC's Managers, the Manager Milestone Award provides an additional financial award totaling 25% of their salary in the first year following their promotion to manager.

For new Senior Managers and Director-level staff, PwC announced a four-week paid sabbatical comprised of three weeks given by the firm over and above PwC's standard vacation allotment (generally 15 days to start; 22 days after year two) and one week of the employee's allotted vacation time. Intended as a "gift of time," employees can use sabbaticals to improve professional skills, spend personal time with family and friends, or simply kick back and relax.

PwC also continued to invest in communities where its employees live and work through its commitment to corporate responsibility. The firm and the PwC Charitable Foundation donated a combined $42 million to organizations with a focus on youth education and developing the next generation of leaders. In addition to financial support, PwC offered employees a chance to get involved in corporate responsibility efforts, including a program that brought 200 interns, staff and partners to Belize City, Belize to teach financial literacy and entrepreneurship to over 1,200 local students.
In addition to FORTUNE, other organizations that have recognized PwC for its efforts to support partners and staff include
Working Mother
,
DiversityInc
,
Training
magazine,
Brandon Hall
Groupand
Universum.
For a list of awards and recognition achieved by PwC, visit the "About us" section at
www.pwc.com
.
About the FORTUNE "100 Best Companies to Work For" List
To pick the 100 Best Companies to Work For, FORTUNE partners with the Great Place to Work Institute to conduct the most extensive employee survey in corporate America; 280 firms participated in this year's survey. More than 246,000 employees at those companies responded to a survey created by the institute, a global research and consulting firm operating in 45 countries around the world. Two-thirds of a company's score is based on the results of the institute's Trust Index survey, which is sent to a random sample of employees from each company. The survey asks questions related to their attitudes about management's credibility, job satisfaction, and camaraderie. The other third is based on responses to the institute's Culture Audit, which includes detailed questions about pay and benefit programs and a series of open-ended questions about hiring practices, methods of internal communication, training, recognition programs, and diversity efforts. After evaluations are completed, if news about a company comes to light that may significantly damage employees' faith in management, it may be excluded from the list. Any company that is at least five years old and has more than 1,000 U.S. employees is eligible. For information on how to apply, visit
www.greatplacetowork.com
.
The full list and related stories can be found at:
FORTUNE.com/bestcompanies
.
About the PwC Network
PwC US helps organizations and individuals create the value they're looking for. We're a member of the PwC network of firms with 169,000 people in more than 158 countries. We're committed to delivering quality in assurance, tax and advisory services. Tell us what matters to you and find out more by visiting us at
www.pwc.com/us
.
© 2012 PricewaterhouseCoopers LLP, a Delaware limited liability partnership. All rights reserved. PwC refers to the US member firm, and may sometimes refer to the PwC network. Each member firm is a separate legal entity. Please see
www.pwc.com/structure
for further details.
Press Release and Documents
Contacts
Caroline Nolan

US PR Leader

United States

+1 202 258 1946

Sunita Ray

Press

United Kingdom

646 471 8998