PwC Insurance 2020: Customers go digital & prepare to get personal with general insurers for the best offer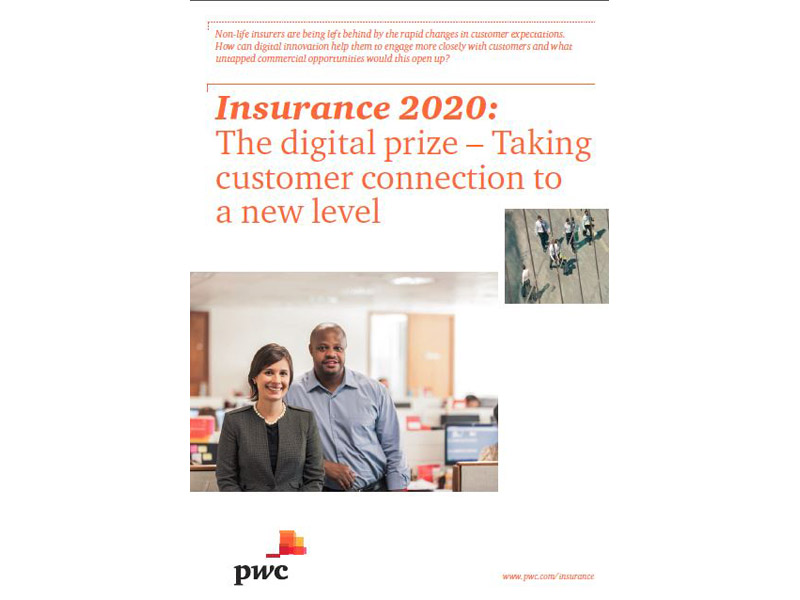 Tuesday, June 24, 2014 - Increasing digital engagement with customers is essential to gain attention and ensure products and services stand out, according to PwC's report - Insurance 2020: The digital prize – Taking customer connection to a new level​.  Seventy per cent of general insurance consumers now use a digital platform (price comparison websites, insurance sites and social media) to research before buying products or services.
A quarter of global survey respondents have purchased general insurance online (using web or mobile devices). Meanwhile, social media and internet comparison websites are expanding customers' ability to discover and compare products and services.  
David Law, Global Insurance Leader, PwC says, "Digital creates opportunities to move general insurance to something that is bought not sold and to a value proposition as opposed to a price play. Customers are more informed and empowered than ever before. Companies have to keep pace with their expectations. This includes tailoring services specific to their set of circumstances and personal wishes."
Getting close to customers
The PwC survey suggests more than half of those surveyed globally would be prepared to provide their insurer with additional personal and lifestyle information to enable them to find the best deal. Other key findings include:
Sixty seven per cent of respondents would be prepared to have a sensor attached to their car or home, provided the end result is a reduction in premium.
In India, 80% of respondents would be willing to provide general insurers personal and lifestyle data to enhance services offerings on their behalf.
Nearly 70% would be willing to download and use an app from their insurance provider.
"The next level of 'information advantage' comes from extracting risk and customer data from sensors, GPS,  purchases, social media and other digital trails people leave. The real value is enabling customers to understand how much risk they're exposed to. Insurers can not only price risk more precisely, but offer more informed advice on how it can be reduced and mitigated," says Mr. Law.
Need for human assurance
When asked what would encourage them to purchase online, access to telephone support (35%) and online advice from a professional advisor (30%) were particularly important. 
Mr. Law adds, "While the move to digital is compelling, customers still like the opportunity to interact with an individual. Web chat, co-browsing and video chat provide ways to enhance the digital experience, and help to customers in their hour of need."
Speeding up & and putting things into action
According to PwC's latest global CEO survey​, 50% of insurance CEOs see new market entrants as a threat to growth – far more than any other financial services sector.
Mr. Law concludes, "New entrants are a real threat to the existing market and general insurers need to be agile and use the increasingly available data to provide tailored solutions for customers in a manner similar to telecom and technology companies."
Press Release and Documents
Contacts
Mike Davies

Director, Global Communications

United Kingdom

-

+44 7803 974 136