Organisations' failure to prepare for SEPA may cause severe cashflow problems for all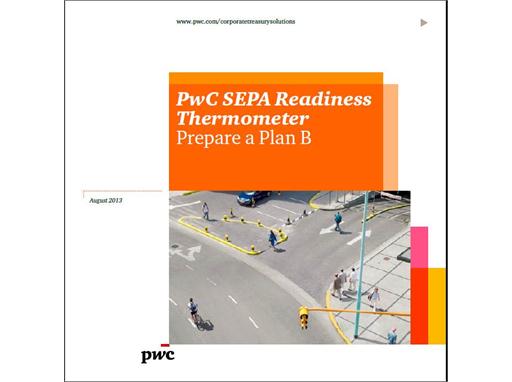 One in three companies is still at risk of not being ready for the upcoming SEPA deadline, according to a new PwC report. The findings, published in a survey of 150 companies about their state of readiness for the SEPA (Single Euro Payment Area) deadline of 1 February 2014, also indicate that companies underestimate the effort required to comply, and few of them have a back-up plan should they fail to be ready in time.
Major findings of the survey
'SEPA Readiness Thermometer August 2013 update -- Prepare a Plan B'
​, which  is an update to PwC's January survey, reveal good and bad news:
The good news is that more companies are actively working on SEPA readiness since we surveyed them in January this year, and the understanding of the task at hand has improved significantly.
The bad news is that 34% of companies are still at risk of not being ready in time, because either they still have not planned their readiness project at all, they have planned completion in Q4 2013, or January 2014, and/or they have an incomplete understanding of the scope at hand.
46% of the respondents admit to not having thought about a back-up plan. Hardly any respondents have implemented or tested a back-up plan.
Press Release and Documents
Contacts
Bas Rebel

Sr Director

Netherlands

+31 88 792 3824