Global A&D programmes under pressure? PwC report shows how to deliver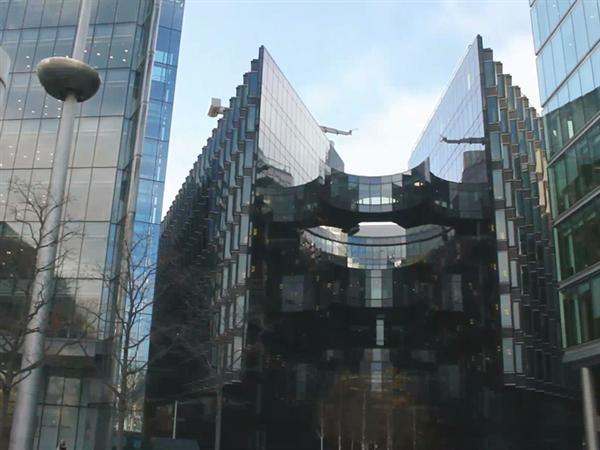 As the world's global aerospace and defence (A&D) companies face mounting pressure to deliver their programmes, new research launched today by PwC shows how it can be done. A new intensity: Programmes under pressure is the third of PwC's A&D Insights reports and is being launched with the cooperation of 23 of the world's biggest industry players, from Rolls Royce to Boeing, all offering real time insights into the challenges facing the sector.Programme management is now shifting beyond the fundamentals of creating schedules, tracking progress and pressuring suppliers for improved performance. The report identifies five key areas for programme managers to focus on success: getting systems integration right; solidifying partnerships and joint ventures; agility and speed in business processes; being world citizens in relationship management, and applying a collaborative approach to supply chain management.In the past, companies would specialise in one area such as solutions leadership, operational excellence or customer intimacy. But today's environment means that they, and their programme managers, need to be top of their game in all three and deliver innovation and affordability in tandem.
Neil Hampson, PwC's global A&D leader said:
"Our report reveals that companies will need a different kind of programme management 'mindset' in which partnership, internationalism, inclusivity and innovation rank as highly as 'getting it out the door' approach.
"We are in an era of fierce international competition. The winners will need to demonstrate they can use innovation as a key competitive advantage as well as anticipate, understand and match customers' needs."
In all, 64% of the senior executives surveyed said innovation would be vital to gaining a competitive edge, along with delivering programmes that were more integrated with customer needs, markets and supply chains. When asked what their priorities were in programme delivery strategies, 45% said keeping a tight control on costs and managing their global supply chains. Only 9% said protecting IP was a key priority.
Internationalisation is an important theme in the evolving world of programme management, according to participants. In the report, French defence firm DCNS said whereas exports accounted for only 15% of revenue a decade ago, they now account for 35% and are set to jump up to 70% in the next decade. Similarly EADS' defence division, Cassadian, has seen its export share rise from 10% to 35% today with a target of around 55% in the next decade.
PwC's analysis also shows the number of investments in international markets by the top 50 A&D companies reached record levels last year. In 2011 alone there were 21 new manufacturing investments and nine in R&D. Two thirds of those R&D investments were in countries outside of North America, the UK and western Europe.
When looking at data between 2000 and 2011, China ranks as the number one country receiving the most (23) manufacturing investments by those A&D companies, followed by India and the US with 15 over that period. The UK ranks 7th. For R&D investments however, in the same period, India tops the charts, followed by the US, Russia and the UK.
Participants also voiced concern over the pressure of dealing with rapid technological advances. A GE Aviation spokesperson said: "Our market position today comes from a technological legacy that has been developed over 40 years – but the pace of change now means that in the next five to seven years we will cover another 40. That's a challenge for the industry."
Examining how companies rate themselves at managing these complex programmes, the report shows that three in every 10 ranked themselves as 'excellent', despite reported delays and cost overruns. However, many also recognised there is room for improvement.
PwC's global aerospace & defence leader, Neil Hampson, added:
"One conclusion from the research is to take a shared approach to identifying risk in the supply chain. Current approaches are either too complex or too simple.
"Companies are under more pressure than ever before to deliver their programmes but our research shows they can benefit by adopting and developing certain strategies such as focusing on core strength, developing real agility and speed in business processes and get better at sharing risk information," he said.
Ends

Notes to editors
PwC's A&D leaders from across the globe will converge on Thursday at Farnborough 12 July to discuss the impacts of the report.
For more information on this release please contact Rita Congera on +44 207 212 1231/ + 44 (0) 7425 141510 or email rita.s.congera@pwc.co.uk or Katherine Waite, US media relations +1 (617) 530-5584 katherine.l.waite@us.pwc.com. Please visit www.pwc.com/adinsights for a copy of the report.
PwC interviewed 28 industry executives from 23 leading companies across the aerospace and defence industry across Brazil, Canada, France, Germany, India, UK and the US.
PwC firms help organisations and individuals create the value they're looking for. We're a network of firms in 158 countries with close to 169,000 people who are committed to delivering quality in assurance, tax and advisory services. Tell us what matters to you and find out more by visiting us at http://www.pwc.com/
© 2012 PwC. All rights reserved. PwC refers to the PwC network and/or one or more of its member firms, each of which is a separate legal entity. Please see
http://www.pwc.com/structure
for further details.
Full press release attached as document.
Press Release and Documents
Contacts
Rita Congera

Media Relations

United Kingdom

rita.s.congera@uk.pwc.com

+44 207 212 1231