New Greenhouse Gas Protocol standards unveiled, which could boost carbon reporting quality and reduce costs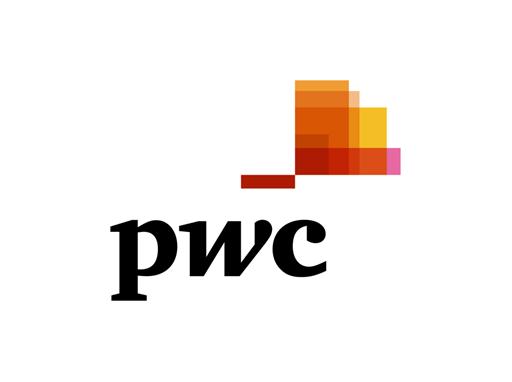 London, 11 Oct 2011 -- PwC, the leading professional services firm, welcomes the new Corporate Value Chain (Scope 3) and Product Life Cycle accounting and reporting standards, launched by the Greenhouse Gas Protocol recently. The standards, which expand the scale and scope of current carbon emissions accounting, were developed through a multi-stakeholder process led by the World Resources Institute (WRI) and the World Business Council for Sustainable Development (WBCSD), and included extensive PwC input over the past three years. Business leaders, NGOs, academics, and policymakers were also involved in this multi-stakeholder standards development process.

Malcolm Preston, Global Sustainability and Climate Change leader, PwC, said:

"We expect these standards to be of particular interest to businesses in the aerospace and defence, automotive, industrial products, information technology, retail and consumer, and utility sectors.

"Value chain and product life cycle reporting will allow stakeholders to better assess an organisation's emissions across their entire value chain, which will help optimise purchasing decisions and product efficiency. It is hoped companies will eventually seek to reduce their value chain emissions, increasing material use and product efficiency. As a result, companies will be able to understand and manage activities they influence, not just what they control."

While reporting Scope 3 emissions is optional at this point, increasingly, organisations, government agencies and stakeholders are calling for data around these emissions, for example in annual data requests or Requests for Proposals (RFPs).

Malcolm Preston, Global Sustainability and Climate Change leader, PwC, continued:

"PwC's sustainability practice has been closely involved in developing these new standards. They have been designed to promote consistency, transparency, accuracy, completeness and the relevance of carbon emissions reporting. We look forward to a future in which companies and stakeholders better understand their sources of emissions and the impacts of their business activities, and take the necessary steps to reduce them, benefitting businesses and our climate's sustainability at large.

"Companies will have to take care to understand the new accounting and reporting requirements, establish strategies for measuring and reducing their emissions, and develop and implement processes and systems for reporting. The standards also create a platform for stakeholders and companies to work together in a partnership to manage emissions."

Notes to editors
1. The full standards are available for download at www.ghgprotocol.org.
2. The Greenhouse Gas Protocol is a global collaboration led by WBCSD and WRI. It provides the foundation for sustainable climate strategies and more efficient, resilient and profitable organizations. GHG Protocol standards are the most widely used accounting tools to measure, manage and report on greenhouse gas emissions.
3. The World Resources Institute is a global environmental think tank that goes beyond research to put ideas into action. WRI works with governments, companies, and civil society to build solutions to urgent environmental challenges. www.wri.org
4. The WBCSD is a CEO-led, global coalition of some 200 companies advocating for progress on sustainable development. Its mission is to be a catalyst for innovation and sustainable growth in a world where resources are increasingly limited. The Council provides a platform for companies to share experiences and best practices on sustainable development issues and advocate for their implementation, working with governments, non-governmental and intergovernmental organizations. www.wbcsd.org
5. The Corporate Value Chain and Product Life Cycle Standards were developed with input from business leaders, NGOs, academics, and policymakers. More than 2,300 participants from 55 countries contributed to the process and 60 companies road tested the new standards.
6. PwC was part of this collaborative process – the firm was on the steering committee, was involved in the group that established Scope 3 requirements, provided technical input into a number of working groups, pilot tested assurance for companies involved in road testing these standards, and provided significant input into the chapter on assurance in each of the standards.
7. The new standards will especially impact companies in many areas, including those with extended upstream supply chains or where downstream product use creates emission. The Corporate Value Chains Standard will expand stakeholder expectations on what company emissions should be reported. This moves the focus from emissions generated within a company's control and immediate scope of influence, to include emissions generated by a company's extended upstream supply chain and downstream product use (also known as Scope 3 emissions). Examples of extended supply chain activity are purchased goods and services, business travel or waste generated in operations. Downstream may include downstream transportation and distribution, product use and downstream leased assets and franchises.
8. The Product Life Cycle standard, meanwhile, will expand stakeholder expectations on measuring carbon emissions generated throughout the whole value chain including raw material sourcing, production, product use and end of life.
9. Scope 1 and Scope 2 of the standards focus on the emissions generated directly by a company and within its control (e.g., within its facility boundaries). The Scope 3 Standard will impact companies with extended upstream supply chains, leased and franchise operations or where downstream product use creates emissions. By developing a full corporate Greenhouse Gas (GHG) emissions inventory – incorporating Scopes 1, 2 and 3 – companies are able to understand their full value chain emissions impact and focus on the greatest GHG reduction opportunities.

About

PwC firms help organisations and individuals create the value they're looking for. We're a network of firms in 158 countries with close to 169,000 people who are committed to delivering quality in assurance, tax and advisory services. Tell us what matters to you and find out more by visiting us at www.pwc.com.

"PwC" is the brand under which member firms of PricewaterhouseCoopers International Limited (PwCIL) operate and provide services. Together, these firms form the PwC network. Each firm in the network is a separate legal entity and does not act as agent of PwCIL or any other member firm. PwCIL does not provide any services to clients. PwCIL is not responsible or liable for the acts or omissions of any of its member firms nor can it control the exercise of their professional judgment or bind them in any way.

2011 PricewaterhouseCoopers. All rights reserved.
Press Release and Documents
Contacts
Elizabeth A. Faulkner

Assurance and Corporate PR

United Kingdom

elizabeth.a.faulkner@uk.pwc.com

+44 (0) 20 7213 1018