Investors say they want more clarity on adjusted performance measures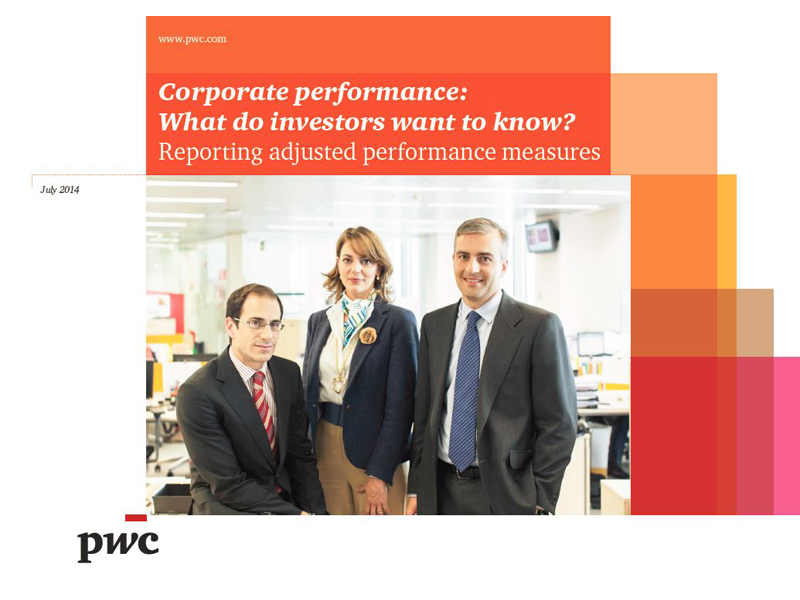 95% of investment professionals would like management teams to provide clearer descriptions of the items they have adjusted when calculating their 'underlying performance' measure, as well as why they thought it appropriate to make the adjustments.
This is just one of the insights revealed in a survey of 85 investment professionals on the disclosure of adjusted performance measures (APMs). The findings show that the investment community highly values APMs, but that their value could be enhanced substantially by changes in how these measures are reported.
Other insights investment professionals reveal in this survey include:
They are sceptical about the balance management teams display in reporting APMs. This is a concern because a lack of balance in APM reporting could damage management's credibility with investment professionals: 81% of investment professionals say that if management's adjustments to GAAP numbers seem aggressive or unusual, their evaluation of the riskiness of management increases. 
Investment professionals would find it helpful to know that companies were applying some basic 'ground rules' to their APM reporting. This would give them greater comfort in the relevance and reliability of the data they use in their own performance analysis.
There is a case for considering assurance of APMs where not already obtained. Only 22% of investment professionals think that the measures that move markets (including APMs) are sufficiently reliable.
This is the first report in a series that covers investment professionals' views on corporate reporting. Future editions will focus on their opinions on integrated reporting and financial statement note disclosures. The series aims to help management understand the needs and opinions of investment professionals, which is crucial if they are to prepare truly useful financial reports and accounts.
Press Release and Documents
Contacts
Hilary Eastman

-

United Kingdom

hilary.s.eastman@uk.pwc.com

-

Jennifer Sisson

-

United Kingdom

jennifer.sisson@uk.pwc.com

+44 20 7804 8644