Global Investable Real Estate to Grow by More than 55% to US $45 Trillion by 2020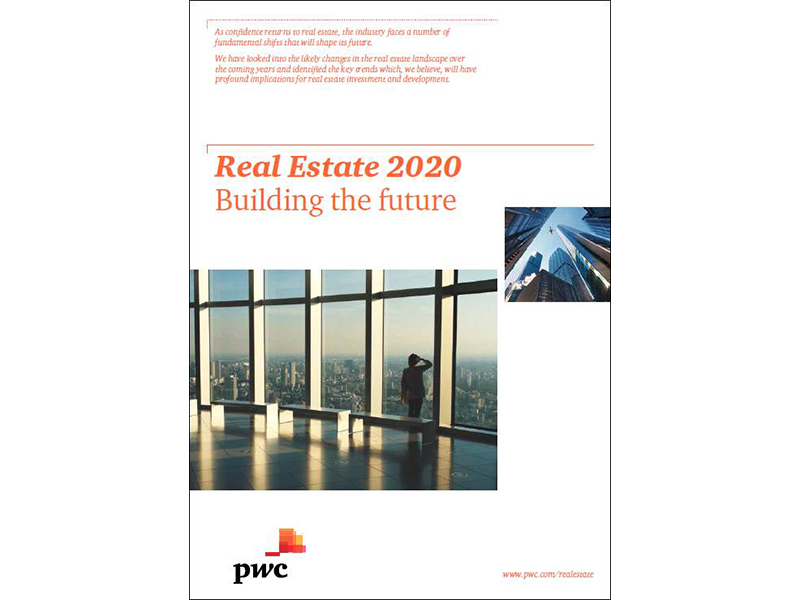 London, 27 Feb 2014‑‑Rapid urbanisation and demographic changes, especially within emerging markets, will lead to substantial growth in the real estate investment industry over the next six years, according to Real Estate 2020: Building the future, a new report from PwC. At the same time as the industry's opportunities grow, so too will assets invested into the sector.
The report predicts that the global stock of investable real estate will rise by more than 55% to around $45.3 trillion by 2020, from a 2012 total of $29.0 trillion and will expand again by a similar proportion by 2030. The expansion will be greatest in emerging economies, where economic development will lead to better tenant quality and, in some countries, clearer property rights and will play out across housing, commercial real estate and infrastructure.
The report also finds that private capital will play a critical role in funding the growing and changing need for real estate and its supporting infrastructure.
Press Release and Documents
Contacts
Hilary Downes

-

United Kingdom

hilary.n.downes@uk.pwc.com

+44 207 213 4706

+44 07718 340113