Davos 2018: Join PwC's CEO Survey press briefing & webcast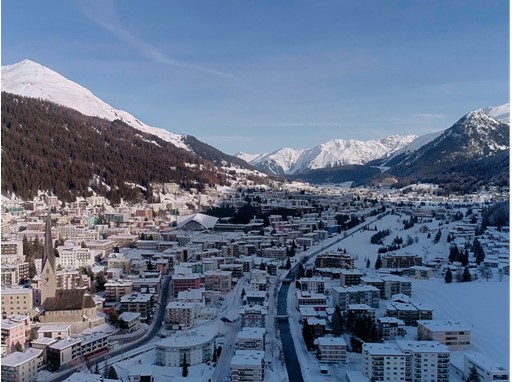 18:30 CET Monday 22nd January 2018
17 January 2018 – PwC's Global Chairman Bob Moritz will present key findings of PwC's annual survey of international business leaders at a press briefing in Davos, Switzerland, at 18:30 Central European Time on Monday 22nd January 2018 (17:30 GMT/12:30 EST).
The press briefing will also be webcast live allowing journalists who are not in Davos to take part.
The PwC Global CEO Survey has established itself as one of the media highlights of the Annual Meeting of the World Economic Forum in Davos. It includes nearly 1,300 interviews with CEOs from 85 countries, conducted during the last quarter of 2017.
Last year's survey revealed that while CEOs around the world had plenty to worry about in the year ahead, their confidence in their own growth prospects and their outlook for the global economy were on the rise. With continued uncertainty surrounding the international economy, business environment and political events, this year's survey will examine changes in CEOs' confidence, alongside their views on skills, trust, technology, and globalisation.
Join the webcast
To watch the webcast on Monday 22 January, visit
http://www.pwc.com/davos
at 18.30 CET/17:30 GMT/12:30 EST. During the live webcast, the audience can submit questions on this page and have them answered.
Press Release and Documents
Contacts
Mike Davies

Director, Global Communications

United Kingdom

-

+44 7803 974 136