Banking and Capital Markets CEOs confident about growth, while costs have to be cut further and faster than ever before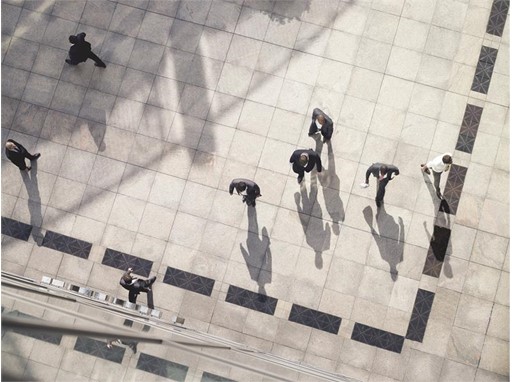 Banking and Capital Markets CEOs are positively optimistic about their growth prospects in the year ahead. 40% are very confident that they'll achieve revenue growth over the coming 12 months, up from 31% last year. But the current incremental innovation and marginal cost savings won't be enough to sustain profitability and be fit for growth in the longer term.
These are the main findings from the report 'Setting the bar higher', which is part of PwC's 20th Global Survey of 1,379 CEOs globally and highlights the threats to banks prospects.
Apart from the 40% of Banking and Capital Markets (BCM) CEOs that are very confident about revenue growth, the survey shows a further 45% of the industry CEOs are at least somewhat confident.
Rising interest rates and fiscal stimulus
The scope for this optimism includes further rises in interest rates in the US, along with a move away from the near zero rates that have prevailed in many other developed markets, which would give an immediate boost to long subdued net interest income. There is also the possibility of renewed fiscal stimulus, which would provide fresh impetus for lending, deal and trading activity.
Yet, even with these more encouraging prospects, most industry players will struggle to deliver target returns without decisive action. Amidst concerns about over-regulation and geopolitical uncertainty impacting growth, poor returns and rising capital and compliance costs mean the small percentage of cost savings that have been achieved so far isn't enough. Costs have to come down by at least 15-20% within many banks, and possibly as much as 30-40% if they're to remain competitive and attract investment over the longer-term.
The need to drive down costs further than has been achieved so far, while still boosting innovation and customer intelligence, requires a new approach to being 'fit for growth'. Kevin Burrowes, Global Banking & Capital Markets Leader at PwC, says:
"More than ever before, sustainable growth stems from differentiated products and services, along with the innovation and customer intimacy that underpins them. All of which require ongoing investment – in other words, being 'fit for growth'. Rather than cutting costs in isolation, the key priority is to differentiate the capabilities needed to fuel growth from low-performing business and inefficient operations, with 'Good costs' being targeted for investment and 'bad costs' for overhaul or elimination."
Technology's crucial role in being 'fit for growth'
84% of BCM CEOs believe that technology will completely reshape or have a significant impact on competition in their industry over the next five year. What it is certainly set to do, is to play a crucial role in bringing costs under control while still driving growth. This includes opportunities to simplify legacy systems, increase the deployment of robotics and adopt fully integrated SaaS-based models. PwC's estimates suggest more than half of the activities people are paid to perform can be automated by adopting advanced robotics and AI – either now, or surprisingly soon.
The leap forward in automation, robotics and blockchain not only offers cheap and reliable ways to run routine processes, strengthening efficiency and productivity, but it also frees up staff to focus on higher value openings. And as operations become more automated, the value of skills that can't be replicated by machines is increasing.
Workforce to be re-engineered
74% of BCM CEOs have changed their people strategy to reflect the skills and employment structures they need for the future. More than 87% of the industry CEOs say they promote talent diversity and inclusiveness, as they look to broaden their talent pool and bring in the fresh ideas and experiences needed to foster innovation.
Kevin Burrowes adds:
"The BCM CEOs in our survey now rank adaptability and collaboration on a par with traditional market skills such as problem-solving and risk management. However, creativity, digital capabilities and emotional intelligence are seen as less important. This is surprising, given the vital importance of innovation and customer-centricity in today's marketplace. Especially when considering there are some key strategic decisions to be made about what functions should be retained in-house and what could be outsourced."
"Another outcome from our survey indicates a similar disconnect. Only 31% of BCM CEOs are planning to collaborate with entrepreneurs or start-ups over the next 12 months, despite the value of the innovations these enterprises can provide. If we compare BCM to the technology companies it now increasingly competes against and the insurance and entertainment and media businesses facing comparable levels of disruption, our survey indicates that the sector is behind the curve on these measures of tech readiness and development."
Notes to editor:
PwC's report 'Setting the bar higher' is based on the response from 206 BCM CEOs in 60 countries. To see the full results of PwC's 20th Global CEO Survey, please visit
ceosurvey.pwc​
About PwC
At PwC, our purpose is to build trust in society and solve important problems. We're a network of firms in 157 countries with more than 223,000 people who are committed to delivering quality in assurance, advisory and tax services. Find out more and tell us what matters to you by visiting us at
www.pwc.com
.
PwC refers to the PwC network and/or one or more of its member firms, each of which is a separate legal entity. Please see
www.pwc.com/structure
for further details.
© 2017 PwC. All rights reserved.
Contacts
Joost Blankenspoor

Global Communications

Netherlands

joost.blankenspoor@pwc.com

+31 (0)88 792 65 96