Norbert Winkeljohann
Senior Partner, Germany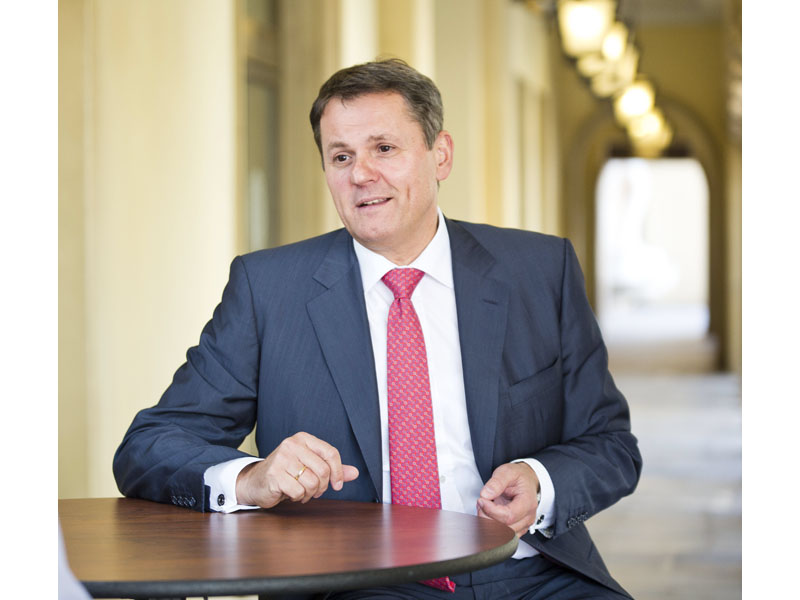 Norbert Winkeljohann is the Senior Partner of the German firm of PwC. Norbert was elected Senior Partner with effect from 1 July 2010.
He has been a Corporate Tax Partner with PwC Germany since 1994. In 1999 Norbert was appointed Member of the Executive Board of PwC Germany and leader of the business unit "Middle Market" of PricewaterhouseCoopers Germany.
Norbert is a German certified Tax Advisor and Public Accountant, graduated from University of Hagen with a degree in Economics and from International Institute for Management Development in Lausanne. In 2001 he was appointed Honorary Professor of University of Osnabueck. Norbert´s practice mainly focuses on Corporate Finance, International Financial Reporting and Family Businesses.
He is the author of numerous publications about accounting and taxation issues and a frequent speaker at public presentations on various topics.
Contacts
Mike Davies

Director, Global Communications

United Kingdom

-

+44 7803 974 136
More from Leadership
Subscribe to rss feed
XML