Technology increases skills gap in financial services and threatens growth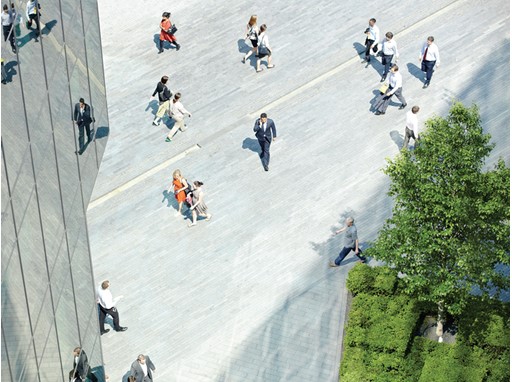 New approaches to hiring and development needed in sector
Deep seated shift in culture, including diversity and inclusion needed to progress
Nearly three quarters of Financial Services business leaders see the limited availability of skills as a threat to their growth, as concerns about the impact of technology on the sector's growth and customer trust grows.
In a report by PwC examining financial services business leaders' confidence and outlook in the sector, the findings show the scale of the talent challenge they confront from technology's acceleration.
Nearly a fifth of Financial Services (FS) CEOs believe that technology has completely reshaped competition in their industry over the past five years, and 28% believe it will do the same again in the next five.
As a result, FS leaders anticipate significant changes in the types of people they need, leading to over 72% seeing the limited availability of skills as a threat to growth, up from 70% last year. Concern is highest in the insurance (81%) sector.
Despite this, and wider uncertainty over global economic growth, regulation, and wider geopolitical issues, just over half (51%) expect to increase their headcount in the next 12 months.
Although there are low levels of planned job reductions (17%) four out of five of those roles (86%) will be affected as a result of automation and technology account - higher than the global average across all industries in PwC's CEO survey (80%), underlining technology's impact on the sector.
Other threats to growth identified across the sector are all linked to sector's talent concerns including the speed of technological change (73%), changing customer behaviour (69%) and cyber threats (73%). As a result, CEOs now rank adaptability and collaboration on a par with traditional financial services skills such as problem solving and risk management.
Jon Terry, Global Financial Services HR Consulting Leader, PwC comments:
"Anxiety over the availability of key skills is rising in line with parallel worries about the speed of technological change. The talent demands now stretch from industrial engineers for robotics work to executives with a background in analytics and innovation."
Actions to address the skills issues include changing people strategies for recruitment, retention and development (71%), and diversity and inclusion (85%). Almost two thirds of organisations (63%) say they have added digital training to their learning programmes, 49% are exploring the benefits of humans and machines working together and 41% are considering the impact of Automated Intelligence on future skills needs.
However despite the commitments, the report warns significant shifts in policy or action are not being reported, and with concern on skills so high, plans need to turn into action.
Jon Terry, Global Financial Services HR Consulting Leader, PwC comments:
"A priority focus on diversity and inclusion will play a critical role in securing the skills needed in the sector. Yet barriers to inclusion remain. Part of the issue has been that many organisations have approached diversity as an addition to business as usual, rather than a part of it. More deep seated shifts in culture, including diversity and inclusion, is needed if the sector is to address its wider talent challenge."
Behind the headline results, significant sector variations emerged on recruitment, and talent issues:
Asset & Wealth Management (AWM) CEOs are much more likely to be increasing headcount (64%) than their counterparts in Insurance (41%) or Banking and Capital Markets (45%).
Insurance CEOs have the biggest concerns over skills shortage (81%, up from 70% last year as a threat to growth) and the related pace of technological change (83% up from 69% last year)
Banking and Capital Markets CEOs are marginally less concerned about the availability of key skills (68%) and are the most likely to be using data analytics to find, develop and keep people (52% vs 45% in Insurance and AWM.)
70% say it is harder to gain and retain trust in a digitised world (69% globally). Concern is highest in Banking & Capital Markets (76%) and Insurance (72%).
In addition to technical skills, digital skills are rated as more important by the FS sector than the global average for all sectors(83% vs 79%).
Jon Terry, Global Financial Services HR Consulting Leader, PwC comments:


"There are huge opportunities for financial services organisations that can bring their people strategies up to speed with knock on benefits to their ability to adapt to technology, become more diverse and inclusive organisations and rebuild trust."
"Slow and uncertain responses to the talent demands CEOs are reporting, are leaving too many established organisations on the back foot, facing growing skills gaps, when competitors are already moving on."
Competition for skills is particularly intense in part because of the focus on key financial centres for growth. The majority of Financial Services CEOs identify London, New York and Beijing as the top three cities most important for growth in the next 12 months.
Notes
487 CEOs in the Banking & Capital Markets, Asset and Wealth Management and Insurance industries across 71 countries were surveyed between August and December 2016, as part of PwC's Global CEO Survey. For more information see www.pwc.com/ceosurvey.
Overall, 28% of FS CEOs believe technology will completely reshape competition in their industry in the next five years, compared to 23% across all industries globally. 42% of banking and capital markets leaders believe the same, compared with 28% of insurance CEOs and 13% of Asset & Wealth Management CEOs
FS CEOs rank their confidence in their digital skills amongst the lowest of any sector surveyed by PwC, and lower than the global average (53% vs 55% globally).
About PwC
At PwC, our purpose is to build trust in society and solve important problems. We're a network of firms in 157 countries with more than 223,000 people who are committed to delivering quality in assurance, advisory and tax services. Find out more and tell us what matters to you by visiting us at www.pwc.com.
PwC refers to the PwC network and/or one or more of its member firms, each of which is a separate legal entity. Please see www.pwc.com/structure for further details.
© 2017 PwC. All rights reserved
Press Release and Documents
Contacts
Rowena Mearley

Senior Manager, Global Communications

United Kingdom

-

+44 7730 598 643