Industrial manufacturing industry leaking €177 billion through poor working capital management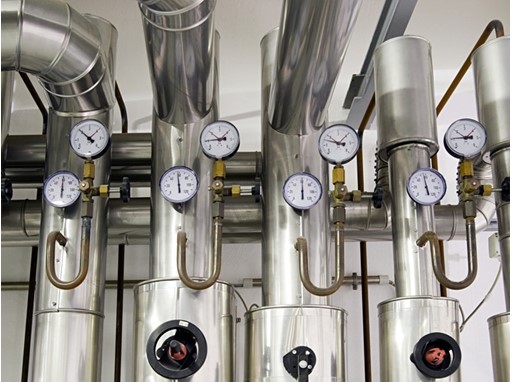 Deterioration in net working capital (NWC) days is at a five year high and remains one of the largest when compared to other industries
Average returns on capital employed (ROCE) has fallen by 5% between 2012 and 2016
Valuable cash resources that could support growth and innovation are continuing to slip through the fingers of industrial manufacturing firms as poor working capital management practices prevail according to the latest PwC report.
PwC's Pressure on the Production Line reveals that by simply improving working capital, global firms could have freed up as much as €177 billion (bn) of cash during 2017. The EU findings from PwC's global survey of the sector suggest that better working capital management (WCM) could have created a cash opportunity of €26.5 bn across Europe.
The analysis also reveals a number of worrying trends for the industry and its investors, such as its ongoing struggle to improve its average returns on capital employed (ROCE), which has fallen by 5%, from 8% in 2012 to 7.6% in 2016.
And at a time when manufacturers across the world are benefiting from rising global trade, the industry's level of investment - measured in terms of capital expenditure (CAPEX) - has also continued to decline over the past five years, putting its future success at risk.
Competitiveness, cash and culture
Compared to other industries, the link between working capital, returns and investment is usually particularly strong among industrial manufacturers. But it is not always the case as Pressure on the Production Line shows.
It shows that the widespread assumption that any lack of improvement in WCM is simply due to 'inventory issues' is a fallacy. Instead, it highlights a continuing slowdown in the collection of customer payments with receivable days - or 'days sales outstanding' - now at their highest level for five years. This could due to firms granting customers more generous terms or being less stringent than other sectors when it comes to collecting cash owed - an issue that can be easily remedied.
And with the industry recognising the need to do more to embrace the opportunities offered by Industry 4.0 to sustain competitiveness and long-term stability, the lack of readily available cash resources can pose a significant hurdle.
But as Daniel Windaus, PwC working capital partner and report author, explains, focusing on WCM can enable them to make those smart, strategic investments in digital connectivity and capabilities such as artificial intelligence (AI), which can help boost their competitiveness on a global scale and secure their future relevance and success.
"As our report shows, greater management focus and discipline around collecting receivables would provide some immediate - and very welcome - relief as well as much needed cash for investment..
"But to truly lock in any gains and make them permanent, what's really needed in the longer term is the creation of a pervasive cash culture that spreads beyond the finance function and shapes behaviour across the business.
"In our view, seizing this opportunity to transform working capital management and the future success of the industrial manufacturing industry isn't an option - it's an imperative."
ENDS
Notes for editors
Pressure in the Production Line surveyed around 2,300 global respondents. For a copy of the full report, please follow: https://www.pwc.com/gx/en/working-capital-management-services/assets/wc-manufacturing-report-2018.pdf
About PwC
At PwC, our purpose is to build trust in society and solve important problems. We're a network of firms in 158 countries with more than 236,000 people who are committed to delivering quality in assurance, advisory and tax services. Find out more and tell us what matters to you by visiting us at
www.pwc.com
.
PwC refers to the PwC network and/or one or more of its member firms, each of which is a separate legal entity. Please see www.pwc.com/structure for further details.
© 2018 PwC. All rights reserved
Contacts
Joost Blankenspoor

Global Communications

Netherlands

joost.blankenspoor@pwc.com

+31 (0)88 792 65 96