Digital Strategies are essential to create and maintain brand, product and operational advantage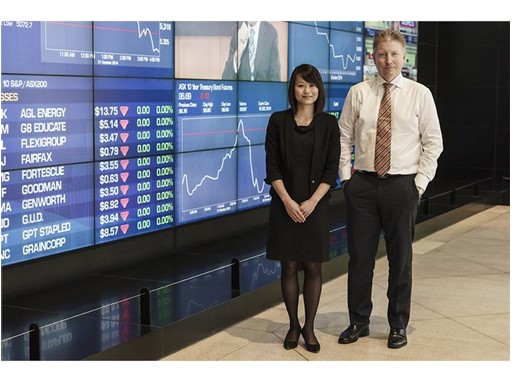 ↵
PwC named as a Leader by IDC MarketScape
According to the IDC MarketScape: Worldwide Digital Strategy Consulting Services for Digital Operations Vendor Assessment, more organisations are adopting elements of and approaches to digital strategy to create or maintain a brand, product, and operational advantage.
The report highlights that 'for projects that leverage digital to improve internal operations, PwC is considered to excel at helping clients capture and leverage data from customer interactions or internal processes, improve the accessibility of their information resources internally or for customers, share content about products and services, and improve their corporate branding.'
Miles Everson, Global Advisory Chairman said: "It's exciting to receive this recognition of the work we do around Digital Strategy for our clients. Being named a leader by the IDC MarketScape confirms that our clients feel that we are helping them to evolve, making better use of digital capabilities right across their business."
IDC MarketScape, Worldwide Digital Strategy Consulting Services for Digital Operations 2015 Vendor Assessment, (#258553, August 2015).

About IDC MarketScape
IDC MarketScape vendor analysis model is designed to provide an overview of the competitive fitness of ICT (information and communications technology) suppliers in a given market. The research methodology utilizes a rigorous scoring methodology based on both qualitative and quantitative criteria that results in a single graphical illustration of each vendor's position within a given market. IDC MarketScape provides a clear framework in which the product and service offerings, capabilities and strategies, and current and future market success factors of IT and telecommunications vendors can be meaningfully compared. The framework also provides technology buyers with a 360-degree assessment of the strengths and weaknesses of current and prospective vendors.

Notes
1. Read more about PwC's Consulting services by visiting www.pwc.com/consulting
2. To find out more about how PwC has been evaluated by leading business, technology and industry analysts visit www.pwc.com/analystviews
3. At PwC, our purpose is to build trust in society and solve important problems. We're a network of firms in 157 countries with more than 208,000 people who are committed to delivering quality in assurance, advisory and tax services. Find out more and tell us what matters to you by visiting us at www.pwc.com
PwC refers to the PwC network and/or one or more of its member firms, each of which is a separate legal entity. Please see www.pwc.com/structure for further details.
©2016 PwC. All rights reserved
Contacts
Robert Donnelly

PwC Global Analyst Relations

United States

robert.w.donnelly@pwc.com

+1 917 471 3355